Private Presentation Slides For ABA 2018 Attendees:
How 4 bank presidents took on the core IT oligopoly and won
Thank you for joining us at ABA 2018, below you will find a redacted version of our slides from the event. To download the full version please submit your information using the form.
---
Speakers: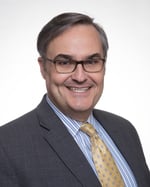 Walter Dwyer
CEO, Main Street Bank ($1.2B)
Ayer, Massachusetts
President of Main Street Bank, a mutual savings bank with roughly $1 billion in assets and 14 branches throughout central MA. Mr. Dwyer was elected CEO of North Middlesex Savings Bank in Ayer, MA in 2012, and served in that role until 2017, when his company merged with Marlborough Savings Bank. He started his career as a teller, but the bulk of his experience has been in Commercial Lending.
---
Luanne Cundiff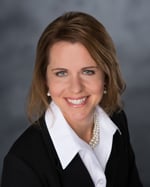 President and CEO, First State Bank of St. Charles ($400M)
St. Charles, Missouri
Luanne Cundiff is President and CEO of First State Bank of St. Charles, MO., a $375 million community bank with 5 full service banking offices in the St. Louis metro area and 6 Mortgage LPOs located in Missouri, Kansas and Arizona. where she leads the bank's staff, Board of Directors, and local community organizations to better serve the St. Louis region.
Cundiff serves on the Missouri Bankers Association's Board of Directors and the American Bankers Association's Community Bankers Council and its Administrative committee.
---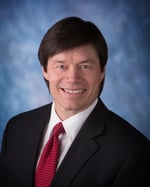 Neil Stanley
President, Treynor Bancshares, Inc. ($1B)
Council Bluffs, Iowa
President of Community Banking at TS Banking Group with bank charters in Iowa, North Dakota, and Illinois. The total assets of the organization are around $900 million.
Neil is also CEO & Founder of The CorePoint in Omaha, Nebraska, a company that helps bankers with products such as the Limited Edition Savings, CDtwo® - The Smart CD, and the Companion Deposit Account.
---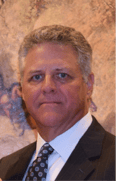 Ronald Johnson
President & CEO, Community National Bank ($425M)
Seneca, Kansas
Before joining Community National Bank in 2002, Ron held positions in several Kansas banks, including Regional President of Enterprise Bank in Southeast Kansas. He has served as President of the bank and been on the Board of Directors since 2004. He is also Chairman of the Kansas Bankers Association.
---
MODERATOR: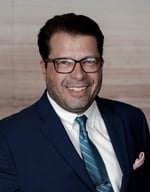 Aaron Silva
President and CEO, Paladin fs and Golden Contract Coalition
Aaron Silva is a banking industry veteran and entrepreneur with more than two decades of experience in banking industry sales and contract negotiations. He realized that without access to a resource of market intelligence and pricing data, bankers were being taken advantage of and unable to level the playing field in negotiations with their Core and IT vendors. Thus, he founded Paladin fs, LLC to be the only company in the industry committed to driving greater cost efficiency into the relationships between community financial institutions and their Core and IT vendors.
Outside of Paladin, Silva speaks at national banking and credit union events and his articles on strategic technology issues facing the banking industry have been widely featured in various trade publications. In addition, his research has been the foundation for highly-regarded studies on pricing disparities and hidden costs in vendor contracts, developed by the Business Performance Innovation.